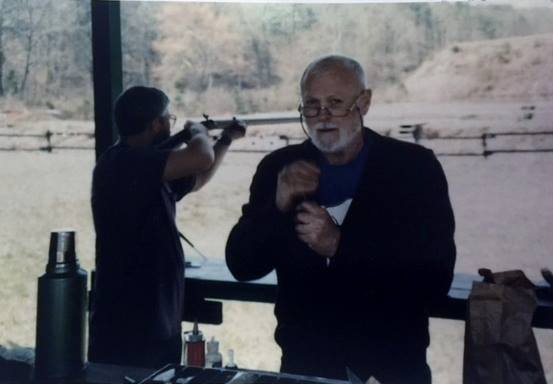 Deercreek Gunshop has a reputation of treating their customers right. 
Alan Yancy
Great place to go for your shooting needs. Gunsmith on-site and very friendly staff.
Christopher Greene
I've bought, sold, traded and talked guns here since 1988 and they haven't banned me yet. The latest addition to my muzzle loading collection is a handsome .54 caliber Yorktown caplock with 38" Green Mountain barrel, full length stock with blackened finish, iron appointments, double-set triggers. Now with four generations of Rabuns to serve your firearms needs, or wants, you can't go wrong.
Tonya Bell
I learned of this place from a good friend of mine that got me into black powder firearms. I have purchased a couple guns from these guys and absolutely love both of them. If I ever need anything from round balls to cleaning supplies these guys have got me covered. The best thing about this shop is the wealth of knowledge they are more than happy to share with their customers. They have always showed me and my family respect each and every time we've walked in. I travel over 65 miles from my house to buy supplies from them, that has to say something!